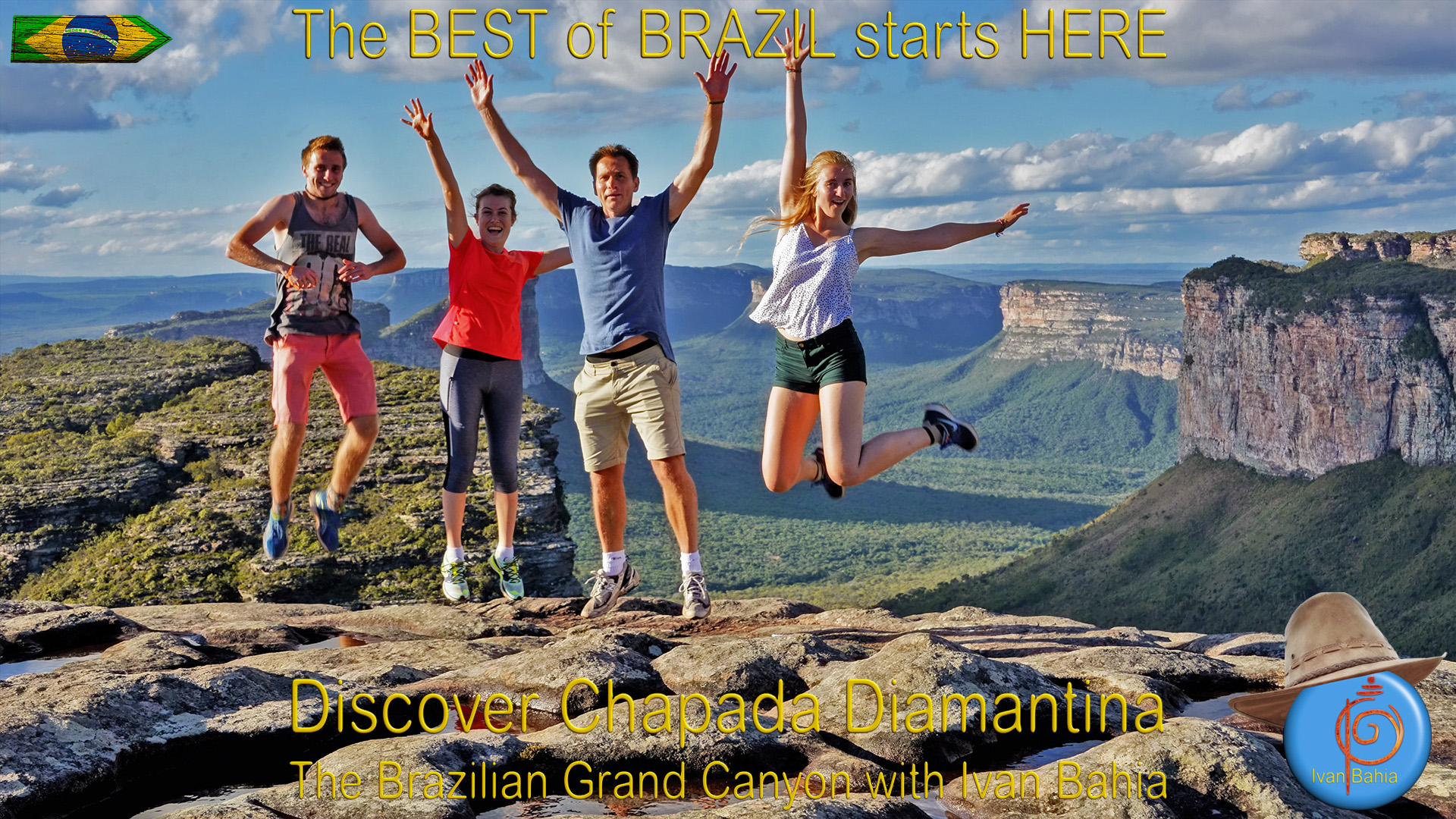 Here is all information SAILORS NEED to discover Salvador (and surroundings) with the best actvities and places to visit in Bahia (North-East Brazil) such as the Brazilian Grand Canyon / Chapada Diamantina National Park.

Looking for the most original guided tours available ?
Meet and greet with the local population in Salvador, Cachoeira, along the coast, the islands and experience the nicest round trips in Bahia.

Discover the wild nature of the Brazilian Grand Canyon mountains by walking or trekking in the
National Park Chapada Diamantina.
Enjoy a boat-trip to aphrodisiac beaches along the islands in All Saint's Bay. Visit the giant turtle 'Projeto Tamar' or do whale-watching in Praia do Forte, relax a few days in Imbassai, etc.

Private transport, with a flexible driver (speaking your language) always included
Enjoy FREE WiFi during our day-tours and immediatelly post your fantastic experiences on your social network.
Our services are optimaly personalized for individual travelers, couples and families (also with toddlers and children of all age), private groups (up to 30 participants).

Ivan Bahia Guide & Travel Agency
offers original alternative tours
to meet with locals
at the best PRICE / QUALITY.
Click on the green dots below to make your selection in our guided day-tours and ALL-IN-Travel-Packs. Let us know your wishes, so we can personalize your voyage.

Do you have a specific question ?
CONTACT us whenever you feel conveniant via whatsapp or e-mail and experience our quick and efficient replies.



Comprehensive Guide to Gay Travel in Salvador Although it's still unknown to many travelers, Salvador is considered Brazil's most gay-friendly city. For years this northern city has burnished a reputation for having an easygoing attitude about gay people. Salvador is home to the country's oldest gay rights and human rights organization in Brazil, the Grupo Gay da Bahia. Salvador's Gay Pride Parade was one of the largest in Brazil, drawing approximately 500,000 people in September 2016. It's said that gay people feel comfortable to be open about their sexuality in this city, so activities take place all around town. One of the more active gay quarters is the Barra neighborhood, with a number of gay bars and clubs. Gay saunas here are also well frequented.
Guided DAY-TOURS :

MINI-travel-PACKAGES
Beach days for kite-buggy fanatics, bring your kite-sail, we provide a Lynn big-foot buggy and ... the best beaches.